What are Environ Peels?
The principles of Environ peels are based on physiology of skin cells, these are to be protected and treated very well. If the skin cell is aggressively peeled this disrupts the skin's natural barrier and water will easily be lost and environmental toxins can enter the skin more easily. Hence Environ peels remove the excess horny layer of the skin and yet maintain the water-proofing barrier qualities of the skin. Environ Peels are ideal for hydrating and refining; they repair cells and encourage cell exfoliation revealing fresh and youthful skin. Especially effective to treat scarring, rough textured, sun damage, acne and rosacea also.
How do Environ Peels Work?                                                                                      
Environ has a variety of peeling systems, using acidic creams and gels instead of using acid solutions. These peels are designed to preserve the architecture of the skin while simultaneously stimulating the fibroblasts in the skin to increase the quantity of collagen.
What Skin Issues do Environ Peels Treat?
Environ peels are an ideal way to treat acne that has not responded to prior simple treatments.       

Rough skin will respond very successfully to peeling and skin that is in need of hydrating.        

Wrinkles and fine lines.                                                                                                          

Rosacea.                                                                                                                               

Solar keratoses (known as age spots)                                                                                  

It enhances facial surgery.
What will my Skin feel like During and After my Environ Peel?                               
During your Environ peel, you may experience a warm, tingling sensation, however most clients experience no discomfort. After your peel, your skin may feel tight and slightly warm.
Effects of Peeling
Superficial peels: visible effects barely perceptible                                                               

Skin may become dryer for a day or two                                                                               

Then skin becomes smoother                                                                                               

Healthy cells survive                                                                                                              

Damaged cells are removed                                                                                                 

Promotes collagen formation                                                                                                 

Blackheads melted / removed                                                                                               

Acne less active                                                                                                                    

Reduces inflammation                                                                                                           

Kills bacteria to sterilize the skin                                                                                            

Refines enlarged pores.
For the absolute best results, we recommend using the Environ homecare range for a minimum of 3 weeks to prepare the skin before commencing treatment but, in some cases of active acne it is possible to have this treatment without using the products first however we strongly recommend using Environ products afterwards for best results and a course of 6-8 treatments may be recommended.
Here are some lovely examples of the difference that a course of peels can make on the skin: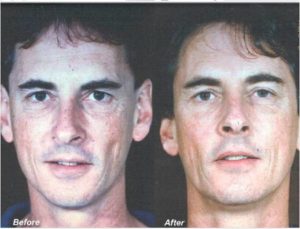 Peels for softening wrinkles:- Deep peels destroy the epidermis (upper skin) to make more collagen in the Dermis (lower skin)! Serial light peels minimise the destruction of the epidermis!
Light peel once a month and Vitamin A homecare – after 8 months.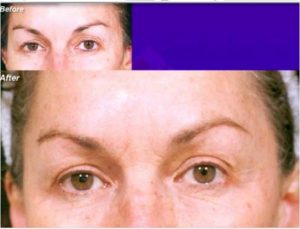 Peels for increasing collagen (anti-ageing):- Light peels can be used on eyelids – notice the tightening / lifting of the eye-area.
Usual preparation of Vitamin A homecare. One peel a month for a period of 6 months.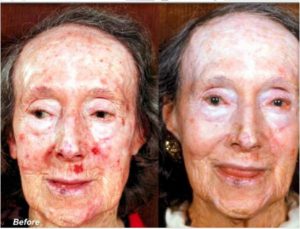 Peels for solar keratoses (sun-damage):- 86 years. Terminal photodamage. A Series of light peels once a month. Vitamin A homecare. After 6 months.

Peels for problematic skin (acne):- Peeling agents sterilize acne pustules as a result of the acid pH. A weak acid like lactic or glycolic acid is all that is needed to control the infection and stop the acne eruption almost immediately. We highly recommended Environ peels for problematic skin before resorting to antibiotics or Roaccutane, etc.
Peels at least once a month. Use of EssentiA and DermaLac Lotion homecare everyday.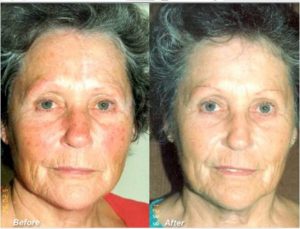 Peels for rosacea:- 70 year old. Homecare preparation with Vitamin. Peel every 3 weeks for 8 months. 71 years old.