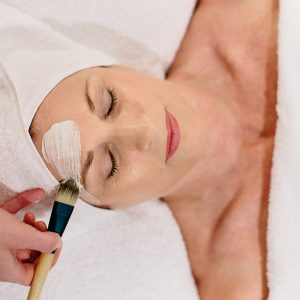 Facials
Our decadent facials are suitable for all skin types ask for a consultation and skin analysis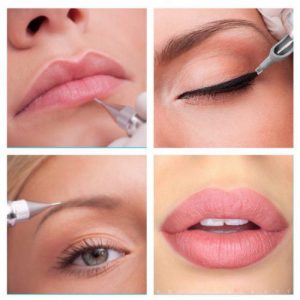 Specialty Skin Treatments
See incredible results with specialty treatments including Dermapen, Peels, IPL (Laser), and Semi Permanent Tattooing.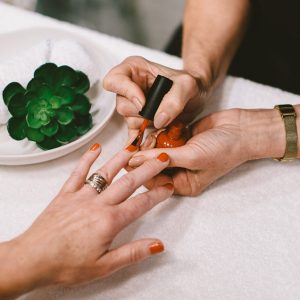 Manicures & Pedicures
Glorious nails to complete your look!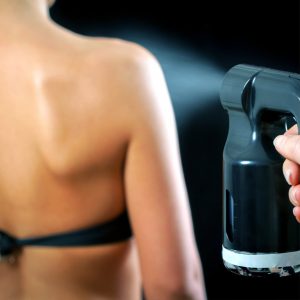 Spray Tanning
Go for the sun-kissed look without the damage, enjoy bronzed skin no matter the weather.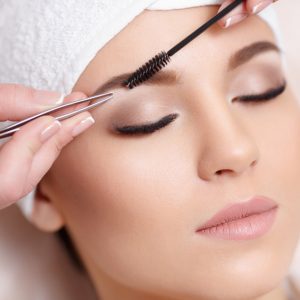 Eye Enhancements
Be shaped and tinted to perfection!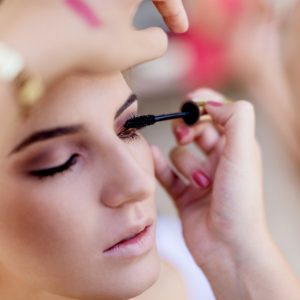 Jane Iredale Makeovers
Have a special occasion coming up? Jane Iredale is a gorgeous mineral makeup for a flawless look.
About Our Karori Location
Absolute Bliss is recognised as Karori's leading qualified health and beauty solution provider.  Our beauty therapists are all internationally qualified therapists, IPL operators and electrologists. We stock some of the world's leading skincare brands and together with a warm inviting atmosphere our main focus is you, our client.
We pride ourselves on presenting our clients with first-class treatments using the very latest in advanced beauty technology. Our therapists are IPL certified using our advanced Dermeo technology, this enables Absolute Bliss to provide our clients with a safe and more comfortable range of appearance IPL treatments.
All our treatments are done in our warm and inviting clinic. We have a separate lounge area for our clients to relax and enjoy at their leisure. Herbal tea and/or chilled water is always on-hand as are glossy magazines and a tranquil atmosphere. Every attention to detail is followed and your privacy is assured. We also offer FREE car parking facilities.
Our Karori Team
We are all members of the New Zealand Beauty Therapists Association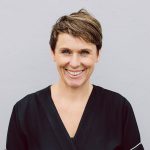 Donna Williams
I am a Senior Beauty Therapist with 30 years experience in the Beauty Therapy industry. I have owned my own business for many years and tutored at Elite International School of Beauty and Spa Therapies, specializing in electrolysis and IPL permanent hair reduction. I became the new owner of Absolute Bliss in April 2013, and am extremely fortunate to have inherited a fantastic team of passionate, caring beauty therapists and a wonderful loyal clientele.
My passion is electrolysis and IPL hair removal, and I thrive on the satisfaction of helping clients gain self-esteem and confidence as we work together to alleviate any unwanted hair problems. I take pride in ensuring a professional and relaxed experience for my clients at all times.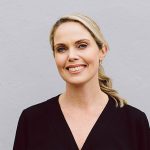 Sharon Warrior
My name is Sharon and I have been in the beauty industry for over 20 years. I have owned my own clinic in the past and I've worked oversea's in Europe.
I am passionate about providing treatments that achieve fantastic results. Treatments like micro needling and using peels where you can transform a clients skin.
I take pride in providing my clients with a professional and pampering experience. Its great to be part of such an experienced team here at Absolute Bliss..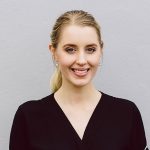 Rachel Millns
I Graduated with the following International Diplomas from Elite International Beauty School in Wellington:
Cidesco Body Therapies Certificate and Diploma, Elite International School of Beauty Therapy Certificate in Body Therapies, CIBTAC Electrolysis Blend Epilation Diploma, CIBTAC Diploma in Aesthetic Treatments and Elite International Certificate in Beautician.
I currently have 8 and a half years experience working in beauty therapy and have been at Absolute Bliss for 7 of those years. I have a passion for skincare and hair removal and I love educating people in all aspects of beauty therapy. I love the skincare ranges and products we get to work with at Absolute Bliss; I could never work with products I don't enjoy using personally.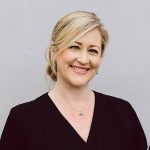 Karen Singleton
I'm an internationally qualified Beauty Therapist with 15 years experience. I love all aspects of the industry especially result driven treatments such as IPL, specialized facials and microdermabrasion. I pride myself on giving all my clients excellent service performed to a high standard.  
I have had a break from Absolute Bliss since April 2014 and have been loving being a mum to my beautiful daughter Lulu. I'm delighted to be rejoining the team and look forward to seeing you in salon soon.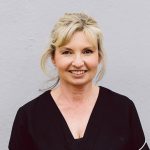 Debbie Bognar
I have been a beauty therapist working in Wellington for over 20 years and I am now thrilled to be part of the Absolute Bliss team.
I specialise in Electrolysis, IPL and Advanced Skin Care and Peels, and enjoy working with clients to give them the best advice on products and treatments to meet their individual needs. The fantastic results received with these treatments are inspiring and I love seeing the difference we can make to not only our client's skin and hair concerns but also their confidence. It is amazing knowing you have truly made a difference in the way a person feels mentally and physically.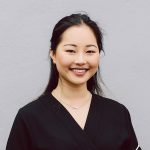 Sarah Kim
My name is Sarah and I am the Cosmetic Tattooist at Absolute Bliss. While undergoing my studies at The Elite International School of Beauty & Spa Therapies, I became part of the Absolute Bliss team, working part-time to build up my confidence and knowledge as a Beauty Therapist. Although I have enjoyed every aspect of Beauty Therapy thus far, my passion lies in Makeup. Eager to learn more and to feed my passion for cosmetics, I decided to do my training in Cosmetic Tattooing. I have since completed my 'Fundamental Training' with Michelle O'Bryne and Kirsty Prankerd from Wake Up With Make Up, a highly regarded clinic in the Cosmetic Tattooing industry, specialising in brows, eyeliner and lips. From the first day of my training, I knew I had found my niche. Utilizing my perfectionism for the very specialised, meticulous work.  I have enjoyed using my eye for detail to correct asymmetries in the face and to make clients happy and more confident within themselves. I am excited for what I expect to be a long and fulfilling career as a Cosmetic Tattooist and truly believe that I am a part of an incredible industry.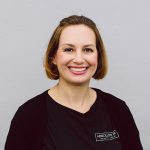 Liezl Heinen
In June of this year I was fortunate enough to join Absolute Bliss as Receptionist and it gives me such a great pleasure to be part of this dynamic team. Myself as well as all of our therapists strive to provide each and every customer with friendly and efficient service and we are always there to assist with product and other skin related queries.
Whether you need a beauty treatment or pamper session, this professional beauty clinic will be able to attend to your every need.