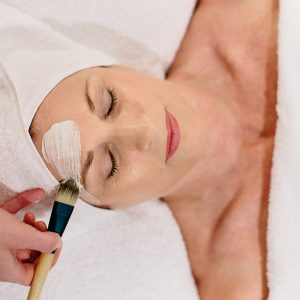 Facials
Our decadent and results-based facials are suitable for all skin types. Ask for a consultation and skin analysis.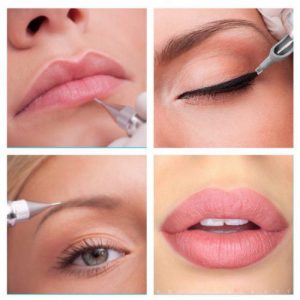 Specialty Skin Treatments
See incredible results with specialty treatments including Dermapen, IPL (Laser), and Appearance Medicine.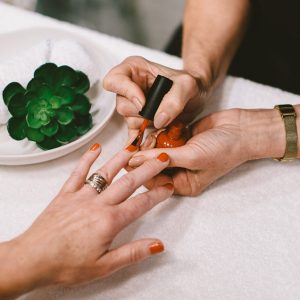 Manicures & Pedicures
Glorious nails to complete your look!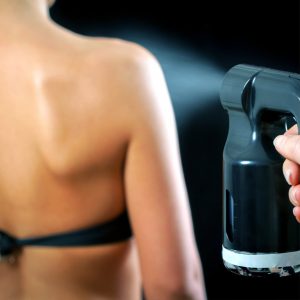 Spray Tanning
Go for the sun-kissed look without the damage, enjoy bronzed skin no matter the weather.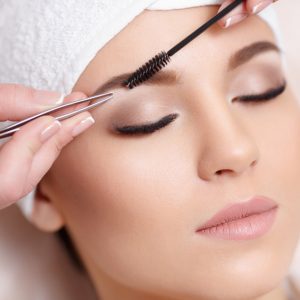 Eye Enhancements
Be shaped and tinted to perfection!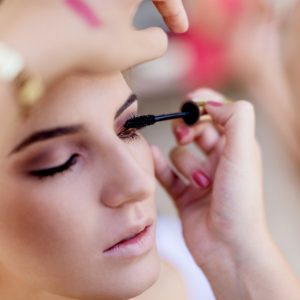 Jane Iredale Makeovers
Have a special occasion coming up? Jane Iredale is a gorgeous mineral makeup for a flawless look.
About Our Karori Location
Absolute Bliss is recognised as Karori's leading qualified health and beauty solution provider.  Our beauty therapists are all internationally qualified therapists, IPL operators and electrologists. We stock some of the world's leading skincare brands and together with a warm inviting atmosphere our main focus is you, our client.
We pride ourselves on presenting our clients with first-class treatments using the very latest in advanced beauty technology. Our therapists are IPL certified using advanced technology,  enabling Absolute Bliss to provide our clients with a safe and more comfortable range of IPL treatments.
All our treatments are done in our warm and inviting clinic. Herbal tea and/or chilled water is always on-hand as are glossy magazines and a tranquil atmosphere. Every attention to detail is followed and your privacy is assured. We also offer FREE car parking facilities.
Our Karori Team
We are members of  The New Zealand Association of Registered Beauty Professionals.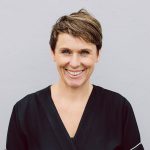 Donna Williams
I am a Senior Beauty Therapist with over 30 years experience in the Beauty Therapy industry. I have owned my own business for many years and tutored at Elite International School of Beauty and Spa Therapies, specialising in electrolysis and IPL permanent hair reduction. I became the new owner of Absolute Bliss in April 2013, and am extremely fortunate to have inherited a fantastic team of passionate, caring beauty therapists and a wonderful loyal clientele.
My passion is electrolysis and IPL hair removal, and I thrive on the satisfaction of helping clients gain self-esteem and confidence as we work together to alleviate any unwanted hair problems. I take pride in ensuring a professional and relaxed experience for my clients at all times.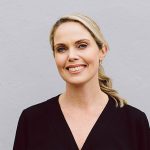 Sharon Warrior
My name is Sharon and I have been in the beauty industry for over 20 years. I have owned my own clinic in the past and I've worked oversea's in Europe.
I am passionate about providing treatments that achieve fantastic results. Treatments like micro needling and using peels where you can transform a clients skin.
I take pride in providing my clients with a professional and pampering experience. Its great to be part of such an experienced team here at Absolute Bliss..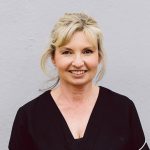 Debbie Bognar
I have been a beauty therapist working in Wellington for over 20 years and I am now thrilled to be part of the Absolute Bliss team.
I specialise in Electrolysis, IPL and Advanced Skin Care and Peels, and enjoy working with clients to give them the best advice on products and treatments to meet their individual needs. The fantastic results received with these treatments are inspiring and I love seeing the difference we can make to not only our client's skin and hair concerns but also their confidence. It is amazing knowing you have truly made a difference in the way a person feels mentally and physically.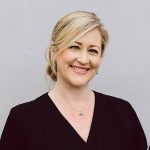 Karen Singleton
I'm an internationally qualified Beauty Therapist with 20 years experience. I love all aspects of the industry especially result driven treatments such as IPL, specialized facials and microdermabrasion. I pride myself on giving all my clients excellent service performed to a high standard.  
I had a year break from Absolute Bliss from April 2014 and have been loving being a mum to my beautiful daughter Lulu. I'm delighted to be back with the team and look forward to seeing you in salon soon.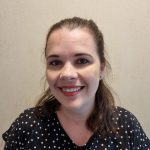 Stacey Keeble
I have worked in the beauty industry for the past 8 years and believe you can leave nothing short when it comes to caring for clients.
I love meeting and looking after all of my clients helping them to feel beautiful, relaxed, happy and confident. 
Learning new techniques and technology within the beauty industry is a passion of mine as I believe there are always new things to learn that can improve the service I provide to my clients. I always strive to do my best with everything I do and to the highest of standards.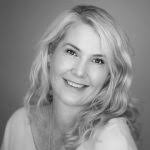 Natalie Wilkes – Cosmetic Nurse
My name is Natalie, I am a registered nurse and have been practicing since 1993, I entered the cosmetic industry in 2013 and have enjoyed the diversity and autonomy it has given me as a health professional.  I am an accredited member of the Cosmetic Appearance Nurses Network (CANN), obtaining gold star status earlier this year which means I have met the stringent criteria governing my practice. I am also a trained Neonatal Intensive Care Nurse of 27 years and continue to practice in this field and find the balance between the private and public sector keeps things real.